Valiant Lady
1 reviews | 128° place out of 659
90.43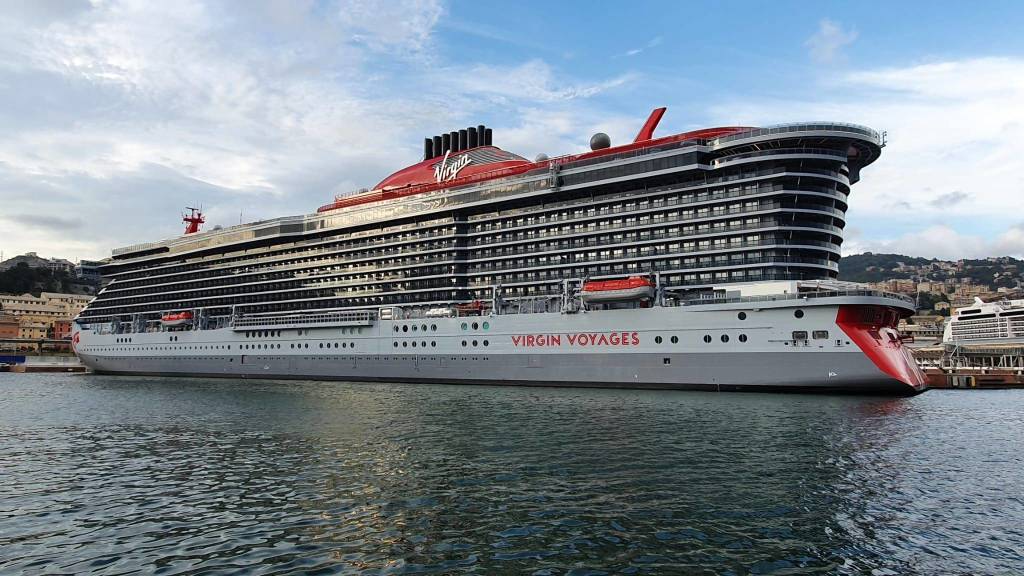 Details
Shipyard

Fincatieri

Year

2021

Length

0.00 m

Beam

0.00 m

Tons

110,000 gt

Decks

Cabins
Passengers

Crew

Crew/Pax ratio

Currency

USD

Language

English

Flag

Bahamas
Description
Valiant Lady, like its twin Scarlet Lady, has a gross tonnage of approximately 110,000 tonnes, a length of 278 metres and a breadth of 38 metres and accommodates adult passengers only. With more than 1,400 cabins it can accommodate more than 2,770 passengers on board, assisted by a crew of 1,160 to ensure the distinctive style of Virgin Voyages. The quality of life on board is guaranteed by the "comfort class" certification, which attests to minimum levels of perceived noise and vibration, and by extensive use of domotics, thanks to which guests are able to use an app on their smartphones to manage a wide range of cabin functions (air conditioning, lighting, opening and closing curtains, music and television).
These ships are characterised by their original design and the particular attention paid to energy recovery through the use of alternative and cutting-edge technologies in the sector which are capable of reducing the overall environmental impact. The units are fully equipped with LED lights to reduce energy consumption, while the hydrodynamic design of the hull can ensure excellent performance, resulting in fuel savings.
Giorgia Lombardo
Embarkation and disembarkation
Wonderful!
This was my first time with Virgin and I must say it exceeded my expectations. Very quick check-in and check-out, you almost don't notice it. The ship was beautiful. Really good food and all the specialty restaurants were included in the price. The entertainment was great and the crew was always smiling and very cheerful. The free wifi worked great too. Of the outdoor areas, we liked the dock, but there are plenty of places outside. The pool is small but there are plenty of lounge chairs. Looking forward to boarding again!
---
---
Embarkation and disembarkation
Buffet restaurants quality

Speciality restaurants quality
Would you cruise this ship again?

Do you recommend this ship?
---